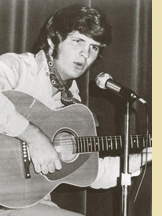 Sherman Lee Dillon was born in Meadville, Mississippi (pop 451), in 1951. Fifteen miles outside of town is where Sherman Lee spent his formative years. Cousin Geraldene had a piano, so whenever he'd walk to her house, she'd give him lessons. Uncle Erastus taught old time shaped note singing and made sure his nephews carried on the tradition. At age 12, Sherman Lee began playing the guitar, at 14 the harmonica, at 15 the banjo and steel guitar (not to mention playing trumpet and baritone in the school band and teaching his brother the tenor sax). Living in a dry county with only one black-topped road, his performing experience had mostly been for neighborhood gatherings with payment in homemade wine.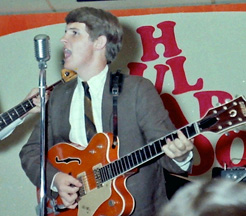 One night a band from McComb (Bo Didley's home) drove up to the Dillon house. They asked him to be their guitar player and go to Baton Rouge, Louisiana to make a record with them. At the age of 16 Sherman left home and has been playing music professionally ever since. While many of his friends and partners went to Memphis, Nashville, New York, L.A., or hooked up with big names, Sherman took a less sensational but probably more rewarding road. Married at age 19 he and his wife Louise raised seven children while he continued to play the bars, honky-tonks and juke joints of Mississippi.
Deciding to be a regional performer has actually worked quite well. Rufus Thomas, King Floyd, William Bell, McKinnley Mitchell, Sam Myers, J.T. Watkins (to mention a few) have called Sherman Lee to play with them when they were in the area. Sherman has performed in various configurations on shows with such notables as B.B. King, Johnny Winter, Koko Taylor, Little Milton and Bobby Rush. When Sandy Davis, Casting Director for "O Brother, Where Art Thou?" came to Jackson, she used him as a voice model, personal musical coach to Tim Blake Nelson (Delmar) and consulted him almost daily throughout their Mississippi filming. He was one of the three Dobro players in the film and was asked to perform at the cast party.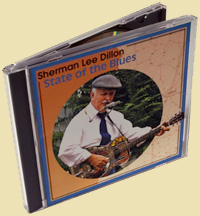 Sherman Lee represented the state of Mississippi as a finalist in the 2010 International Blues Challenge in Memphis. In 2014, his CD, "State of the Blues," was named Traditional CD of the Year by the Rural Roots Music Commission.